Anesthesia conference 2019
About Conference
We are glad to welcome you at our new destination in Dubai, United Arab Emirates from December 09-10, 2019 for our upcoming Event on 5th International Conference on Anesthesia organized by Anesthesia Conference 2019.
Euroscicon is honoured to host the 5th International Conference on Anesthesia during December 09-10, 2019 in Dubai, UAE. The ICA 2019 has turned in to a premier forum to network, learn and connect with experts, academicians, researchers, specialists and activists in generating a platform to discuss and spread meaningful messages, values and practices in the subject of Anesthesia and Pain Management.
The conference is hosted around the theme Latest innovations and researches in the field of Anesthesia" with the goal to unite a wide audience of academics, industry, policymakers, and specialists around clearly circumscribed topics, engage participants in the productive level-headed discussion, and facilitate mutual understanding. An additional objective of the Congress is to provide a place for academicians and experts with inter-disciplinary/multi-disciplinary interests associated to Anesthesia and Pain Management to meet and interact with individuals inside and outside their own specific disciplines.
We are looking forward to welcoming you and spending valuable time in Dubai, UAE.
What you'll get:
· Get deep and deeper than ever into Anesthesia Expertise with 2 full days of expert keynotes, plenaries, workshops, symposiums, and group discussions.
· Develop a plan of action and long-term strategies you can implement in your organization/institutions
· Learn new emerging technologies, the latest trends, and success methodologies around individual genomics, Anesthesia, Pain management, Sedation, Narcotics, Anxiolytics, Spinal & Epidural Anesthesia, Ambulatory Anesthesia and many more.
· Network with expert peers, medical leaders and Anesthesia specialists, and get the insights you need to move forward for better advancement and development.
· Get access to focused and provocative discussions.
· Engage in an interactive environment on the key issues.
Target Audience:
The conference is open for all the experts working in Anesthesia which includes but not limited to:
Anesthesiologists and Anesthesia Technicians, Anesthesia Nurses and Anesthesia Professionals, Anesthesia Administrators, Physicians, Business Analysts, Anesthesia Marketing Industries, Doctors, Professors of Anesthesia, Research Scholars of Anesthesia, Scientists, Students of Anesthesiology.
Call for Abstracts are open for Key Note Forum, Oral performances, panel presentations and scientific posters across the list of tracks highlighted in our website and papers on other topics not listed are also welcome if they meet the objectives of the conference. We hope and anticipate ICA 2019 theme to inspire a number of research centres, institutions, and organizations and look forward to discussing ideas, new researchers, findings, and synergies, in this International Academic Forum.
We hope to meet you at Dubai, UAE this December 2019!
Sessions/Tracks
An analgesic (American English) or soporific (British English; see spelling contrasts) is a medication used to incite anesthesia - at the end of the day, to result in a brief loss of sensation or mindfulness. They might be isolated into two wide classes: general soporifics, which cause a reversible loss of awareness, and neighborhood sedatives, which cause a reversible loss of sensation for a restricted locale of the body without essentially influencing cognizance.
A wide assortment of medications is utilized in current soporific practice. Many are once in a while utilized outside anesthesiology, however others are utilized ordinarily in different fields of human services. Mixes of analgesics are now and then utilized for their synergistic and added substance restorative impacts. Antagonistic impacts, be that as it may, may likewise be expanded. Soporifics are unmistakable from analgesics, which square just vibe of agonizing upgrades.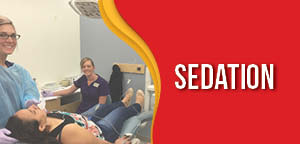 Sedation is the decrease of fractiousness or tumult by organization of narcotic medications, by and large to encourage a therapeutic technique or analytic strategy. Instances of medications which can be utilized for sedation incorporate isoflurane, propofol, etomidate, ketamine, fentanyl, lorazepam and midazolam.
Sedation is ordinarily utilized in minor surgeries, for example, endoscopy, vasectomy, or dentistry and for reconstructive medical procedure, some restorative medical procedures, expulsion of intelligence teeth, or for high-tension patients. Sedation strategies in dentistry incorporate inward breath sedation (utilizing nitrous oxide), oral sedation, and intravenous (IV) sedation. Inward breath sedation is additionally once in a while alluded to as relative absence of pain.
Sedation is likewise utilized broadly in the emergency unit that patients who are being ventilated endure having an endotracheal tube in their trachea. Likewise can be utilized amid a long haul cerebrum EEG to enable patient to unwind.
Ambulatory anesthesia is given to a patient in a wandering (or outpatient) medical procedure office. Ambulatory anesthesia is custom fitted to address the issues of mobile medical procedure so you can return home not long after your activity. Short-acting soporific medications and particular analgesic methods just as consideration explicitly centered around your requirements are utilized to make your experience sheltered and wonderful. As a rule, in the event that you are in sensibly great wellbeing, you are a possibility for wandering anesthesia and medical procedure. Since every patient is interesting, your anesthesiologist will cautiously assess you and your wellbeing status to decide whether you ought to experience Ambulatory anesthesia.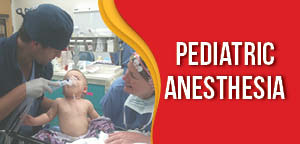 A subspecialty of anesthesiology managing the anesthesia of neonates, babies, unique needs patients, and kids as long as 12 years old. Most pediatric specialists convey care to kids in the working room alongside a pediatric anesthesiologist. Numerous kids who need medical procedure or different systems have exceptionally complex therapeutic issues that influence numerous pieces of the body. The pediatric anesthesiologist is best met all requirements to assess these perplexing issues and plan a sheltered sedative for every kid. Through unique preparing and experience, pediatric anesthesiologists give the most secure consideration to newborn children and kids experiencing anesthesia.
Spinal Anesthesia & Epidural Anesthesia: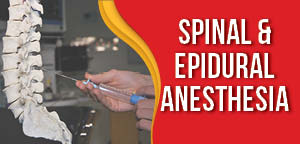 Spinal anaesthesia (or spinal anesthesia), also called spinal block, subarachnoid block, intradural block and intrathecal block, is a type of neuraxial territorial anesthesia including the infusion of a nearby analgesic or narcotic into the subarachnoid space, by and large through a fine needle, normally 9 cm (3.5 in) long. It is a protected and compelling type of anesthesia performed by medical caretaker anesthetists and anesthesiologists which can be utilized as a choice to general anesthesia normally in medical procedures including the lower limits and medical procedures beneath the umbilicus. The nearby soporific or narcotic infused into the cerebrospinal liquid gives anesthesia, absence of pain, and engine and tangible bar. The tip of the spinal needle has a point or little slope. As of late, pencil point needles have been made accessible (Whitacre, Sprotte, Gertie Marx and others).
Recreation of the addition of an epidural needle between the spinous procedures of the lumbar vertebrae. A syringe is associated with the epidural needle and the epidural space is distinguished by a strategy to evaluate loss of opposition. At the point when the epidural space is recognized then the syringe is evacuated and the epidural catheter might be embedded into the epidural space through the needle. Nearby analgesic operators might be embedded through the epidural needle and catheter to give relief from discomfort.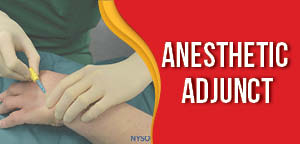 One of various medications or methods used to upgrade anesthesia however that are not named analgesics. Aides to anesthesia are utilized before a soporific is managed as premedications and amid anesthesia to enlarge sedative impacts or reduce bothersome symptoms. Premedications are given to lessen nervousness, quiet the patient, diminish queasiness and regurgitating, and decrease oral and respiratory emissions. Narcotic analgesics, benzodiazepines, tranquilizers and hypnotics, phenothiazines, anticholinergics, antihistamines and antianxiety operators are normal extras to anesthesia.
Acute stress response (also called acute stress disorder, psychological shock, mental shock, or simply shock) is a mental condition emerging in light of an unnerving or horrendous accident, or seeing an awful mishap that incites a forceful enthusiastic reaction inside the person. It ought not be mistaken for the random circulatory state of stun/hypoperfusion. Intense pressure response (ASR) may form into postponed pressure response (otherwise called Posttraumatic stress issue, or PTSD) if stress isn't accurately overseen. ASR is described by re-living and maintaining a strategic distance from notices of an aversive occasion, just as summed up hypervigilance after introductory presentation to an awful mishap. ASR is separated from PTSD as a turmoil that goes before it, and if side effects keep going for over one month, it will form into PTSD. It would thus be able to be thought of as the intense period of PTSD.
Amnesia is a shortage in memory brought about by mind harm or disease. Amnesia can likewise be caused incidentally by the utilization of different tranquilizers and trancelike medications. The memory can be either completely or somewhat lost because of the degree of harm that was caused. There are two fundamental sorts of amnesia: retrograde amnesia and anterograde amnesia. Retrograde amnesia is the failure to recover data that was obtained before a specific date, for the most part the date of a mishap or operation. Sometimes the memory misfortune can stretch out back decades, while in others the individual may lose just a couple of long periods of memory. Anterograde amnesia is the powerlessness to exchange new data from the transient store into the long haul store. Individuals with this sort of amnesia can't recollect things for significant lots of time. These two kinds are not fundamentally unrelated; both can happen all the while.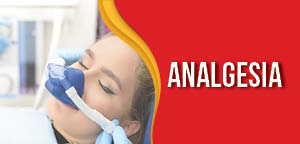 An Analgesic or pain relieving or painkiller is any individual from the gathering of medications used to accomplish absense of pain, alleviation from agony.
Pain relieving drugs act in different ways on the fringe and focal sensory systems. They are particular from analgesics, which briefly influence, and in certain occurrences totally kill, sensation. Analgesics incorporate paracetamol (referred to in North America as acetaminophen or just APAP), the nonsteroidal calming drugs (NSAIDs, for example, the salicylates, and narcotic medications, for example, morphine and oxycodone.
An anxiolytic (additionally antipanic or antianxiety operator) is a prescription or other mediation that hinders nervousness. This impact is as opposed to anxiogenic specialists, which increment nervousness. Together these classes of psychoactive mixes or mediations might be alluded to as anxiotropic mixes or specialists. Some recreational medications, for example, liquor (otherwise called ethanol) incite anxiolysis at first; in any case, considers demonstrate that a large number of these medications are anxiogenic. Anxiolytic prescriptions have been utilized for the treatment of nervousness issue and its related mental and physical side effects. Light treatment and different mediations have additionally been found to have an anxiolytic impact.
Beta-receptor blockers, for example, propranolol and oxprenolol, despite the fact that not anxiolytics, can be utilized to battle the substantial side effects of uneasiness, for example, tachycardia and palpitations.
Anxiolytics are otherwise called minor sedatives. The term is less basic in present day messages and was initially gotten from a division with significant sedatives, otherwise called neuroleptics or antipsychotics. There are worries that some GABAergics, for example, benzodiazepines and barbiturates, may have an anxiogenic impact whenever utilized over extensive stretches of time.
Anesthesia is the state delivered when a patient gets prescriptions to create amnesia and absense of pain with or without reversible muscle loss of motion. An anesthetized patient can be thought of as being in a controlled, reversible condition of obviousness. Anesthesia empowers a patient to endure surgeries that would somehow or another dispense intolerable torment, potentiate outrageous physiologic intensifications, and result in disagreeable recollections.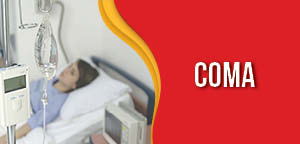 A coma like state is an underground government of delayed obviousness where an individual can't be stirred; neglects to react regularly to difficult upgrades, light, or sound; comes up short on a typical wake-rest cycle; and does not start intentional activities. Extreme lethargies patients display a total nonattendance of alertness and are unfit to intentionally feel, talk or move. Trance like states can be determined by regular causes, or can be restoratively initiated.
Clinically, a state of insensibility can be characterized as the powerlessness to reliably pursue a one-advance order. It can likewise be characterized as a score of ≤ 8 on the Glasgow Coma Scale (GCS) enduring ≥ 6 hours. For a patient to look after cognizance, the segments of alertness and mindfulness must be kept up. Alertness depicts the quantitative level of cognizance, though mindfulness identifies with the subjective parts of the capacities interceded by the cortex, including intellectual capacities, for example, consideration, tactile discernment, express memory, language, the execution of undertakings, worldly and spatial direction and reality judgment. From a neurological viewpoint, awareness is kept up by the actuation of the cerebral cortex—the dim issue that shapes the external layer of the mind and by the reticular enacting framework (RAS), a structure situated inside the brainstem.
In dentistry, the most normally utilized nearby soporific is lidocaine (likewise called xylocaine or lignocaine), an advanced substitution for procaine (otherwise called novocaine). Its half-life in the body is about 1.5– 2 hours. Other nearby sedative operators in current use incorporate articaine (likewise called septocaine or ubistesin), bupivacaine (a long-acting soporific), Prilocaine (additionally called Citanest), and mepivacaine (additionally called Carbocaine or Polocaine). A mix of these might be utilized relying upon the circumstance. Most specialists come in two structures: with and without epinephrine (adrenaline) or other vasoconstrictor that enable the operator to last more. This controls seeping in the tissue amid systems. Normally the case is arranged utilizing the ASA Physical Status Classification System before any anesthesia is given.
Maxillary Anesthesia: Nearby anesthesia is saved at the buccal (cheek) side of the maxillary alveolus which can diffuse through the slender cortical plate of the maxilla, at that point further into the mash of the tooth so as to accomplish dental anesthesia impact.
Mandibular Anesthesia: Both local square and penetration systems are viewed as the main decision infusions for anesthetizing the mandibular teeth.
Various procedures are picked dependent on various elements:
Patient age
Tooth to be anesthetized: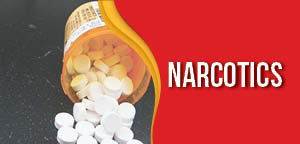 The term opiate (/nɑːrˈkÉ'tɪk/, from antiquated Greek ναρκῶ narkō, "to make numb") initially alluded medicinally to any psychoactive compound with rest instigating properties. In the United States, it has since moved toward becoming related with sedatives and narcotics, generally morphine and heroin, just as subsidiaries of a significant number of the mixes found inside crude opium latex. The essential three are morphine, codeine, and thebaine (while thebaine itself is without a doubt, all around somewhat psychoactive, it is a urgent antecedent in by far most of semi-manufactured narcotics, for example, oxycodone).
Legitimately, the expression "opiate" is loosely characterized and regularly has negative implications. At the point when utilized in a lawful setting in the U.S., an opiate medicate is one that is completely denied, for example, heroin, or one that is utilized infringing upon administrative guideline.
In the restorative network, the term is all the more absolutely characterized and by and large does not convey a similar negative undertones.
Statutory arrangement of a medication as an opiate regularly builds the punishments for infringement of medication control rules. For instance, albeit government law arranges both cocaine and amphetamines as "Timetable II" tranquilizes, the punishment for ownership of cocaine is more noteworthy than the punishment for ownership of amphetamines since cocaine, in contrast to amphetamines, is delegated an opiate.
Obstetric anesthesia or obstetric anesthesiology, otherwise called ob-gyn anesthesia or ob-gyn anesthesiology is a sub-claim to fame of anesthesiology that gives peripartum (time straightforwardly going before, amid or following labor) help with discomfort (absense of pain) for work and anesthesia (smother cognizance) for cesarean conveyances ('C-areas'). Obstetric anesthesiologists normally fill in as specialists to ob-gyn doctors and give torment the executives to both muddled and uncomplicated pregnancies. An obstetric anesthesiologist's training may comprise to a great extent of overseeing torment amid vaginal conveyances and regulating anesthesia for cesarean areas; be that as it may, the extension is growing to include anesthesia for both maternal just as fetal methods.
Maternal-explicit methods incorporate cerclage, outside cephalic adaptation (ECV), baby blues reciprocal tubal ligation (BTL), and expansion and clearing (D and E). Fetus-explicit methodology incorporate fetoscopic laser photocoagulation and ex-utero intrapartum treatment (EXIT). Nonetheless, most of consideration given by anesthesiologists on most work and conveyance units is the board of work absense of pain and anesthesia for cesarean segment.
Agony is a troubling inclination frequently brought about by exceptional or harming improvements. The International Association for the Study of Pain's broadly utilized definition characterizes torment as "a disagreeable tactile and enthusiastic experience related with real or potential tissue harm, or portrayed as far as such harm"; in any case, because of it being an intricate, emotional wonder, characterizing torment has been a test. In medicinal finding, torment is viewed as a manifestation of a hidden condition.
Torment persuades the person to pull back from harming circumstances, to secure a harmed body part while it mends, and to keep away from comparative encounters later on. Most torment settle once the harmful upgrade is expelled and the body has recuperated, however it might continue in spite of evacuation of the improvement and clear mending of the body. At times torment emerges without any noticeable boost, harm or ailment.
Agony is the most well-known purpose behind doctor counsel in most created nations. It is a noteworthy side effect in numerous ailments, and can meddle with an individual's personal satisfaction and general working. Straightforward torment meds are helpful in 20% to 70% of cases. Mental factors, for example, social help, trancelike recommendation, energy, or diversion can altogether influence agony's force or repulsiveness.
Post-Operative Nausea and Vomiting:
Post-Operative Nausea and Vomiting (PONV) is the wonder of queasiness, regurgitating or heaving experienced by a patient in the Post Anesthesia Care Unit (PACU) or 24-hours following a surgery. It is an upsetting intricacy that impacts about 10% of the populace experiencing general anesthesia every year.
Emetogenic tranquilizes generally utilized in anesthesia incorporate nitrous oxide, physostigmine and narcotics. The intravenous analgesic propofol is as of now the least emetogenic general soporific. These prescriptions are thought to invigorate the chemoreceptor trigger zone (CTZ). This zone is on the floor of the fourth ventricle and is successfully outside of the blood-mind obstruction. This makes it inconceivably touchy to poison and pharmacological incitement. There are various synapses, for example, histamine, dopamine, serotonin, acetylcholine, and the more as of late found neurokinin-1 (substance P).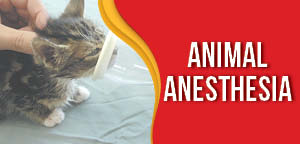 Veterinary Anesthesia is anesthesia executed on non-human animals by a veterinarian or a Registered Veterinary Specialist. Anesthesia is used for a wider range of situations in animals than in people, due to animals' lack of ability to cooperate with certain analytic or therapeutic procedures. Veterinary anesthesia consist of anesthesia of the major species: dogs, cats, horses, cattle, sheep, goats, and pigs, as well as all other animals requiring veterinary care such as birds, pocket pets, and wildlife Hostile animals may require anesthesia in order to handle and perform a physical exam or obtain blood for analysis. Striking animals frequently require anesthesia for simple procedures (such as taking a radiograph or catheter placement) due to lack of domesticity. Animals may require anesthesia for therapeutic procedures, such as urinary catheterization to relieve obstacle, injection into a mass, or removing liquid from the eye to treat glaucoma.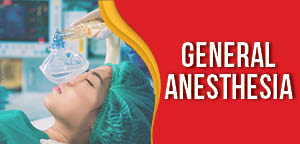 General anaesthesia is a medically induced coma with loss of protecting impulses, resulting from the administration of one or more general anaesthetic agents. It is carried out to allow medical processes that would otherwise be unbearably painful for the patient; or where the nature of the procedure itself prohibits the patient being awake.
A variety of drugs may be administered, with the overall aim of safeguarding unconsciousness, amnesia, analgesia, loss of reflexes of the autonomic nervous system, and in some cases paralysis of skeletal muscles. The optimum combination of drugs for any given patient and procedure is typically selected by an anaesthetist, or another source such as an operating division practitioner, anaesthetist practitioner, physician assistant or nurse anaesthetist (depending on local practice), in consultation with the patient and the surgeon, dentist, or other practitioner executing the operative procedure.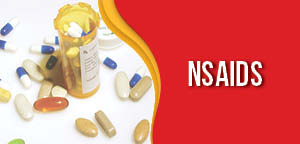 Nonsteroidal anti-inflammatory drugs (NSAIDs) are a drug class that lessen pain, decrease fever, avoid blood clots and, in higher doses, decrease inflammation. Side effects be determined by the specific drug, but largely include an increased possibility of gastrointestinal ulcers and bleeds, heart attack and kidney disease.
NSAIDs work by inhibiting the action of cyclooxygenase enzymes (COX-1 and/or COX-2). In cells, these enzymes are involved in the synthesis of key biological peacekeepers, namely prostaglandins which are involved in inflammation, and thromboxanes which are involved in blood clotting.
Peripheral nerve blocks are a kind of regional anesthesia. The anesthetic is injected near a specific nerve or bundle of nerves to block ambiences of pain from a specific area of the body. Nerve blocks is usually lengthier than local anesthesia. They are most usually used for surgery on the arms and hands, the legs and feet, or the face.
Placing of the needle during a nerve block may result in touching the nerve to be blocked with the tip of the needle. When this occurs, you may experience a sharp sensation like an electrical shock in the portion of the body supplied by the nerve. Serious obstacles of peripheral nerve blocks include nerve injury, catheter infection, bleeding, and LAST. Intraneural injection occurs often with nerve stimulator or ultrasound-guided techniques. It is rarely associated with nerve damage.
General anesthesia does not permanently require the anesthetic machine, tested daily, as basic equipment. Anesthesia machines may differ in appearance, size and degree of complexity but generally speaking, they consist of sections for:
Ventilation
Space for monitoring equipment
Accessories
Storage space
Worktop
It is imperious that essential medical pipeline gas supply, e.g. oxygen], nitrous oxide and air, are secured firmly to the machine, and readily available without any obstructions, faults or pressure leaks. They should also be tested in between cases, ensuring that the breathing apparatus and breathing circuit are fully patent, for the safe anesthesia of patients. Major constructers of anesthetic machines are General Electric (GE), Larsen & Toubro Limited, Draeger and MAQUET.
Learn More
American Societies:
European Societies:
Asian Societies:
Related Journals:
Related Companies: